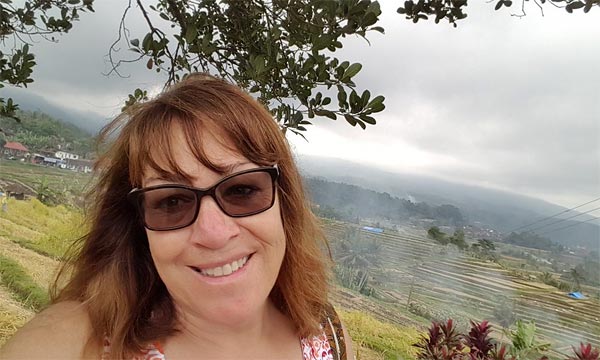 Today we'd like to introduce you to Penny Payton.
Penny, let's start with your story. We'd love to hear how you got started and how the journey has been so far.
There are some epically defining moments in life. A major one came about for me in the spring of 2012. Until then, my story was like most others; relationships, family, job, house, car, repeat. My career was successful, I'd spent the past twenty-seven years creating an award-winning restaurant group. I've had experiences that could fill several bucket lists and I was living in San Diego, what more could I ask for really.
Then, everything changed when I almost lost my life. A physician ordered me to get a blood transfusion and take some time off work, or, in his words, my "organs will begin shutting down one by one in a matter of hours." I knew it was going to be a little slow coming back from something like that. Imagine my surprise my first hour back at work, when my boss insisted, I fire my assistant! Seriously, you can't make this stuff up. Sometimes, when you need a wake-up call it can be like a seven-alarm fire!
When no doors opened to new employment, I was a bit lost, but without the distraction of work, other things were becoming very clear. I had been l living in a big expensive house filled with stuff. And I had been working to support that. As I looked around, all I saw was imbalance. In myself, in my relationship with my son, in my priorities and in my beliefs of what like was meant to be.
It started with a simple garage sale, with the idea of decluttering, but it led to a total purge. I sold almost everything I owned, including the house. I shoved the remainder of my stuff into my 4Runner and took off, with an incredible new sense of freedom, to live closer to my son.
Has it been a smooth road?
One of my major goals was to finally lose weight, now that I'd removed all the stress from my life. But that wasn't going to be as simple as diet and exercise for me, there seemed to be some unknown mental component for me.
And just that one simple idea has turned into an extreme journey of self-awareness. It is now, seven years later and I've yet to return to the workplace. As I delved further into my issues with food, I found a multilayered plethora of deeply hidden childhood emotional trauma. I was very neglected and very controlled as a child, but it was all very subtle, in a way that makes you want to believe your childhood was normal, so it all kind of hides from you. I learned that my subconscious was willfully continuing to hide it from me and my way of coping has always been food, the one thing that was always there for me.
And then, I met a man with whom I share a deep soul and spiritual connection that turned my entire world upside down and the deep inner knowledge and growth work came in so rapidly, it was all I could do to keep up.
Please tell us more about your work, what you are currently focused on and most proud of.
During that time, I became a certified life coach. I've learned the profound importance of self-awareness, reassessing our core beliefs and Emotional intelligence. But I've also learned how severely our culture keeps us trapped in distraction, avoidance, and denial. Somehow, I truly feel like I've been given a gift from God with the time to uncover this in the way I have. It's so easy to fall into the lives we do without doing any real solid self-assessment. Now, I spend my days working several writing projects to both shares my story and my new-found insight.
These days our lives seem filled with things like authoritarian thinking, judgment, comparison, and criticism to name a few. And working like a dog to buy the things that make us feel better isn't cutting it anymore. Through the gift of this time, I've found my way to a much more peaceful, accepting life and finally understand the value of true honest self-love. Maybe we all need to find a new corridor into better adult lives. We could all stand to challenge our belief systems right about now. Isn't it time to build ourselves better foundations rather than just putting a band-aid on those that were lacking from our childhoods?
When we find ourselves making unhealthy choices and don't know why or how to stop it. When self-defeating behaviors driven by our subconscious serve as ways of coping and we can't control it. I've learned those occur primarily because as children we all grow up in survival mode, something we don't speak of. But think about it, when you are dependent on others for survival, you are in survival mode. So, I call this SOS, survival override syndrome, because I firmly believe it's our subconscious creating those moments, we can't escape the chocolate cake when we are triggered. And this is what I want to help others learn to overcome!
Do you have a lesson or advice you'd like to share with young women just starting out?
Look toward yourself first and foremost. The answers are all within. Challenge your beliefs and make sure they belong solely to you and not your family, friends or society. And most importantly, learn as much as you can about emotional intelligence, that is truly the key to peace and love.